Over 1200 prefabs & new features included
With this new update the packs grows up reaching more than 1200 assets in their libraries while more new features are included. Now you are able to test your assets with Top/Down style and, as allways, with ground level camera.
This version includes new "advanced prefabs" with prebuilt house pieces. With the included materials you'll be able to customize the interior & exterior lookup of every building.
Top Down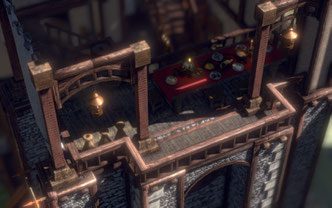 This update includes a complete level control for Top/Down style game visualization for demo purposes.
Ground Camera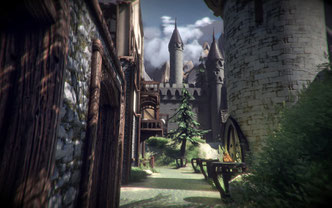 Stronghold Pack it's still a suitable library for FPS or any kind of camera. Demoscene is ready for Top/Down & Ground camera.
Active Elements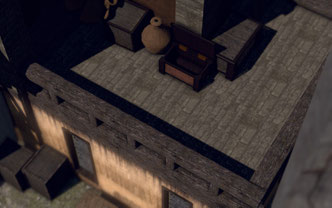 With 1.6 update there is also a new asset series of "Active Elements" included with utilizable props like doors and chests.
Decoration
Decoration library grows with new items such as fabric pieces, new barrels, vessels, mirrors, sacks, piles, and many more.
Outside/Inside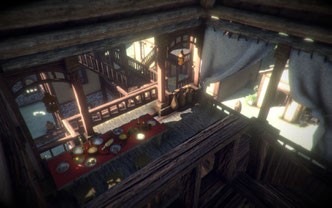 As previous versions, this pack is suitable for both exterior & interior visualization in the same asset without different scenes.
Advanced prefabs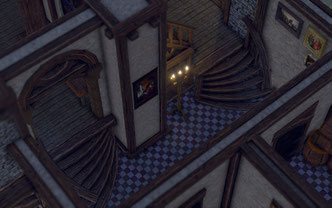 There are a lot of new advanced prefabs with pre-built walls, floors, roofs. Previous libraries have also grown with new stuff.
---
The old times of playing fantasy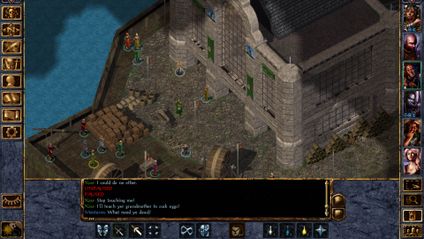 I have to addmit that the idea of turning this pack into an RPG style pack while keeping the ability to change the camera into  FPS or "Diablo 3 style" 3rd person camera really sounds great into me memories. If you've ever played Baldur's Gate, Icewind Dale, Diablo II or anything coeval those games you might remember how cool would have been to have the hability of having a close sight of the beautifull environment they crafted.
I remember the feel of immersion with Dungeon Keeper II, Warcraft III or even Empire Earth. They tried to allow players to have this view and I really enjoyed that small big detail. Somehow that lets you to forget those worlds were only in your mind.
That's exactly what this update is about. Now, using this pack, you can create both isometric-like games or full ground view perspective depending on your desire. The freely included "Top Down control scripts" will allow you to switch between both views whenever you want in the demoscene. You can use it as long as you want in your porjects while not reselling the source.
Top/Down screenshots
---
Working on 1.6 and dealing with it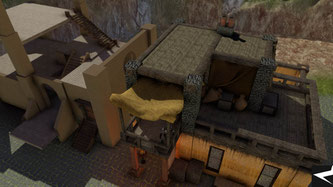 It was a hard work but finally you all can get the result of this update project wich turns the old "Castle Pack" into the actual "Stronghold Village". The basics for most of new assets are the same but using better optimization and more complexity.
Scenes are prepared to work without baking just using dynamic lighting and probes. That will allow you as developer to work under different lighting in the same scene. Use it for daylight or night time with torches & artificial lighting anytime you want ingame. You can even use it without GI or any baking just using image effects to get ambient occlussion. In this way the heavyness of your scene will depend on optimization systems and, of corse, on how many lights you use in realtime. (Shadow projectors are expensive)
To fasten up the in-game fps while keeping most of the scene complexity this pack includes a system trigger-based to locate your character and show or hide decoration elements depending on your position in scene. This system works perfectly with Top Down system but it's less effective in ground level view. For this camera style I've used Occlussion baking wich is far more effective, but you can also combine both systems. That will surely speed up your scene.
Free content included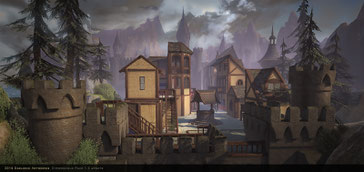 With this update also comes new freebies. This means that this content is included in the pack but it's not part of the core assets.
Stronghold Village includes the previously related "TopDown control scripts library", about 20 new shaders (new "dlnk Shader Library") compatible with Shader Forge. Includes a lite version of "Undead Weaponmaster character" and some assets from "Essential Terrain Pack" like pinetrees or rocks. On the other hand you can find in the pack some Unity's Standard Assets.
This 1.6 demoscene requires the following Standard Assets to be imported: CrossPlatform Imput, Cameras, Image Effects & Cinematic Effects (available at Unity Asset Store for free). All those assets are included but can produce errors on import. If you find errors with those scripts try reimport them all.
---
Screenshots