New 1.7 update comes with lots of news
With this winter update round it comes this new big update for Stronghold Village Pack 1.7 including new prefabs, high quality (2k/4k texture sheets from dlnk Texture Library), new special shaders, etc.
I've tried to take into account the nice feedback received from customers such as "grid tileable floors" to work easily creating your medieval fantasy city. Houses can be placed in the floor blocks or just created grid-size with the new prefabs.
As you'd notice there is not so much to choose on new complete houses but you can create yourself just watching how demoscene is built. About grid-sized streets it also comes with prefabs to create different city height levels as your enviroment design requires.
Grid Streets
10x10m sized, the new assets for creating floors, streets & levels can be used easily into unity editor. Suitable to create assets with the also included new house floors & walls prefabs or with the previous assets combined. All them works fine both Top/Down or 3rd person / FPS camera style.
New libraries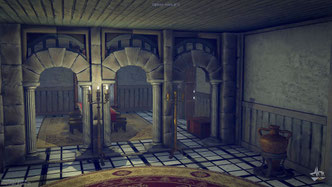 New HQ textures & shaders included will give you the tools to create a nice quality lookup. Old ones are still included in the pack and actually used in the previous assets, but you can use the new libraries to upgrade & customize your materials as you require.
Updated Top/Down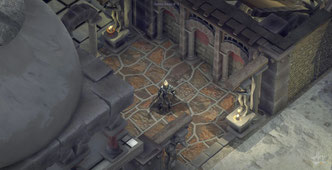 For the free included Top/Down city system comes new features such as sunlight control, sound volume control & pause menu. Easy for blocking your game or you can also use it in your commercial projects if you want. Also scripting for collisions on triggers is updated to avoid certain rare issues.
And many more...
As allways happens with big updates it also includes all kind of new prefabs for decoration, new blocks with higher detail and LODs.
For decoration there is a new set of monk sculptures in different poses among other stuff.
For buildings there is pillars, stairs, arcs, floors, walls, etc.
In the streets there is also some different sewers entrances and finally it includes new particles fxs.
Check new stuff here.
And, as allways, you can leave feedback or suggest features for further versions here.
Mobile platforms
Mr Zoubaier Aouadi asked at UNITY 3D if this is a mobile platform enabled asset. Since the pack hasn't been tested since version 1.2 I've decided to make a test using an average tablet pc (about $300 device).
It looks quite good if you take into account that every light & camera effects are realitme and quite heavy as the hole demo is meant to work in computers not mobile. Pretty sure it will perform great with pre-baked lighting and more optimization.