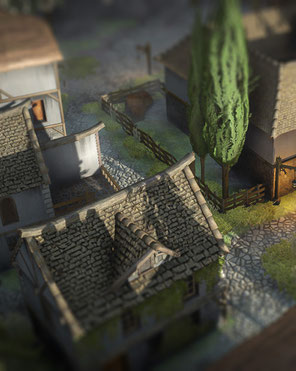 Stronghold Village Pack hides near 2000 prefabs including lots of different content for creating fantasy / medieval villages & strongholds. This huge ammount of prefabs didn't appair suddently but in a period of 6 years (from 2014 wich is the born year of this asset). Within this time the quality has been improving while Unity was evolving. This 2020 is a year of changes, and for this pack that means it will take several updates to rise the quality and usability of the pack to a higher standard. As allways, all updates keep being free for every previous owner of the pack.
---
What's new?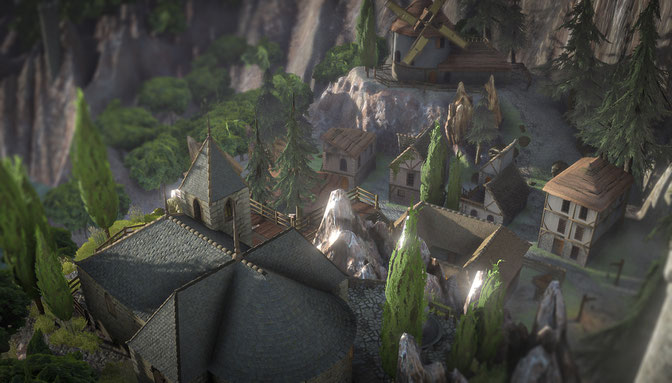 For this update the first point was to complete the previous one in wich the demo wasn't unable to be used as intended for Top down and FPS mode. Now it's fully compatible with the free included "TopDown control scripts" wich allow you to walk through your 3d level as if you're in an isometric game changing from one floor of a building to another like some games did time ago (Dungeon Siege f.e.)
On the other hand many people were having issues due to the heavy density of buildings included in the 1.9 demo. That's comprehensible when you understand that all buildings in the city are modeled interior and exterior and also work in realtime because of top down system requires not using culling to remove floors and still work properly.
In this point the decision was taken. Was required to make a series of updates for this asset. The first one will include a smaller demo (also a rural style one wich doesn't work with streets) where the buildings and prefabs were easier to check and understand how they're made. On the other hand the asset is quite old, and requires maintenance such as new 2k materials, including building animations (Windmill) or so.
Finally it deserves to be known that this update is one among several that are about to come with different stuff that will turn this asset into an essential for fantasy medieval style. If you already got it, good for you, all this upgrades are free. If not, check out if you're interested, because price will probably rise.
Check out HERE all detailed info about new stuff included in this update.
---